~Please click on the photos to see a larger version of it!
~AUB klik op de foto's om een grotere versie ervan te zien!

It's been about 2 weeks since I have updated this blog...I guess it's time to write something again. After we came back from Mount Rainier National Park not much has been happening. I had to go to work after being off for 1 day and have been working until last Sunday (with a day off in between here and there). Now I am off again until the end of August, so I will be taking it easy for a while and enjoy the beautiful summer we are still having over here. Michael was off for about 3 days after we came back from our little trip and he's been working around the house, clipping shrubs, sealing the wall at the boulevard in the front of the house and such. So, not much has happened over here…but that's okay. Last week I went out for lunch with 2 of my girlfriends that used to work with me and it was nice to catch up again as we hadn't seen each other for a while. The weather has been so nice again lately and a couple of evenings ago we went to Costco (store) to buy a couple of things and after that we enjoyed a walk at Burnaby Lake Regional Park (which is close to that store) where we stayed until after sunset. Of course I took my camera with me for some sunset photos. It was a beautiful sunset and it's so nice to share these beautiful moments with the one you love so much!

Het is zo'n 2 weken geleden dat ik deze blog ge-updat heb...ik denk dat het weer tijd is om iets te schrijven. Na onze trip naar Mount Rainier National Park is er niet veel gebeurd. Ik had 1 dag vrij en moest daarna alweer gaan werken tot vorige zondag (met hier en daar een dagje vrij tussen door). Nu heb ik vrij tot eind augustus, dus ik ga het wat op mijn gemak doen en nog wat genieten van de mooie zomer die we nog steeds hebben. Michael had 3 dagen vrij na onze trip en hij heeft zich bezig gehouden met buiten wat te werken, snoeien van de struiken, de muur aan de straat waterdicht te maken enzovoort. Dus er is niet veel gaande hier, maar dat moet ook niet altijd, he. Vorige week ben ik met 2 van mijn vriendinnen (en oud collega's) gaan lunchen en dat is altijd aangenaam om weer eens bij te praten nadat we elkaar voor een tijd niet meer gezien hadden. Het weer is de laatste tijd weer zo mooi en een paar avonden geleden zijn Michael en ik naar Costco (een winkel) geweest om een paar dingen te kopen en daarna zijn we gaan wandelen in Burnaby Lake Regional Park (wat dichtbij die winkel ligt) waar we gebleven zijn tot na zonsondergang. Natuurlijk had ik mijn camera ook mee om wat foto's te nemen van de zonsondergang. Het was zo'n mooie zonsondergang en het is zo heerlijk om deze mooie momenten te delen met diegene waar je zoveel van houdt!
Some of the photos I took at Burnaby Lake during that sunset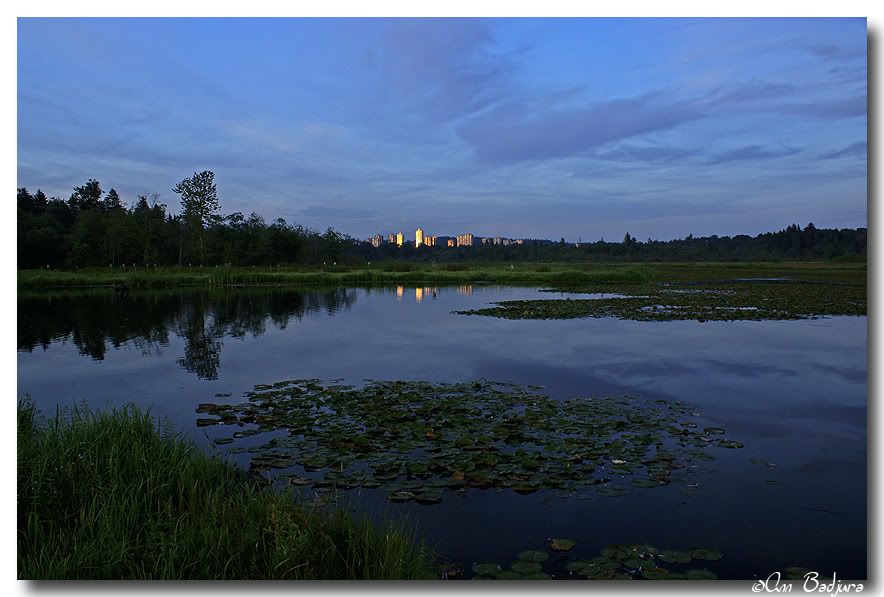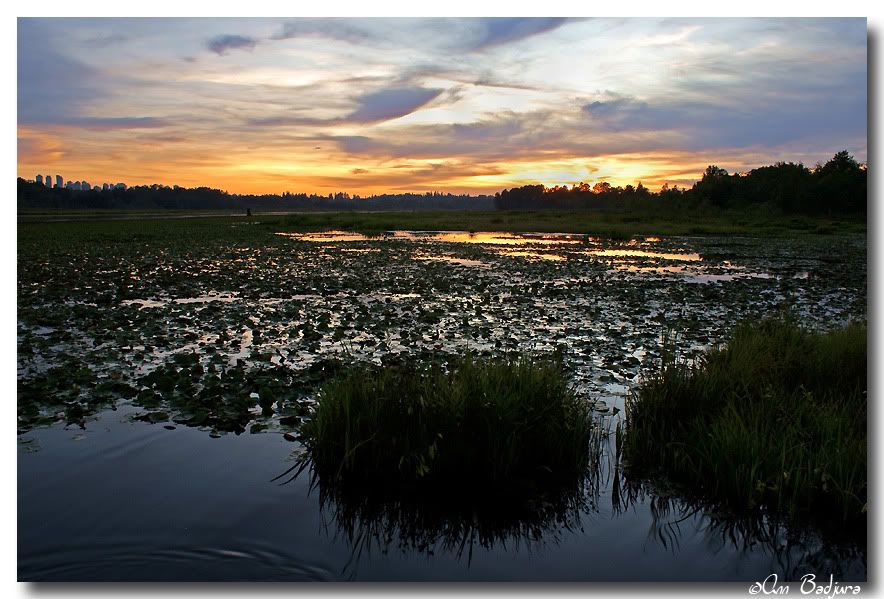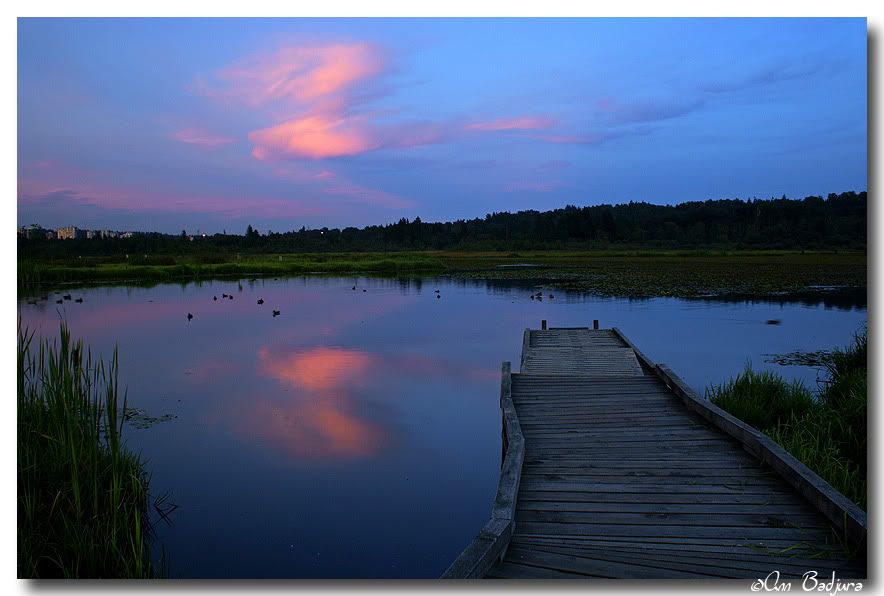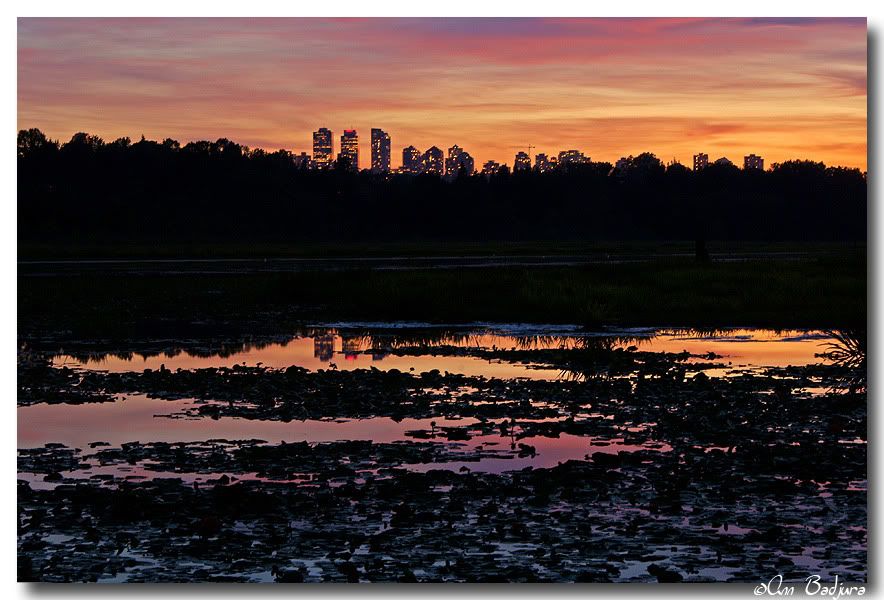 Stay tuned for my next post!