~Please click on the photos to see a larger version of it!
~AUB klik op de foto's om een grotere versie ervan te zien!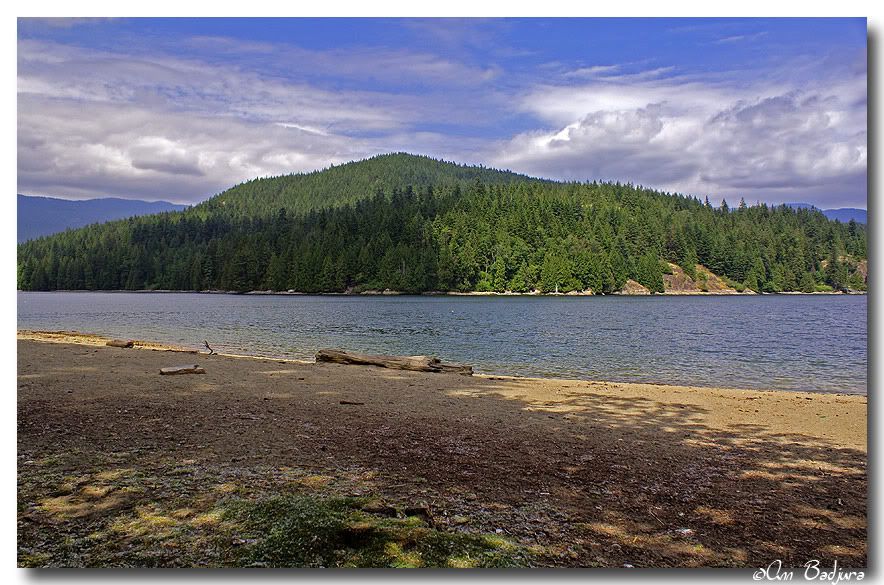 It's been over a week since I have updated my blog. Well, yesterday was a bit of a sad day because Ineke en Sandor moved back to the Netherlands today. They had been living in Coquitlam for about 14 months as Sandor was here for his job. Last Saturday Ineke & Sandor had a "Goodbye" barbeque party at their place, it was a fun party and we met quite a few nice people. I am going to miss them so much, especially Ineke as we spent quite some time together. We went for walking/hiking trips with the doggies, we went for lunch, went shopping or just visited with each other. I will miss her company so much as she has become a very good friend, if not one of my best friends here in Canada. Michael and I enjoyed our several dinner's and visits that we had together with her and Sandor during the time they were here. Thank god for the internet so we can stay in touch and who knows they might come back for a trip in the future or we may go to Europe for trip. In any case we will stay in touch.

Het is meer dan een week geleden dat ik nog wat schreef. Wel, gisteren was het een beetje een triestige dag omdat Ineke en Sandor terug naar Nederland vertrekken vandaag. Ze hebben zo'n 14 maanden in Coquitlam (dichtbij Vancouver) gewoond omdat Sandor hier was voor zijn job. Vorige zaterdag hadden ze een "Vaarwel" barbeque party bij hun thuis, het was heel fijn en we hebben er nog andere leuke mensen ontmoet. Ik ga hun zo missen, vooral Ineke omdat wij toch regelmatig samen weggingen. We gingen wandelen/hiken met de hondjes, we gingen al eens voor lunch, shopping of gewoon even elkaar bezoeken. Ik ga haar gezelschap zo erg missen omdat ze toch een goede vriendin is geworden, ik durf zelfs te zeggen dat ze 1 van mijn beste vrienden was/is hier in Canada. Michael en ik vonden het ook altijd aangenaam om samen met hen eens uit te gaan eten of gewoon elkaar bezoeken tijdens de tijd dat ze hier waren. Wat een geluk dat het internet bestaat zodat we in contact kunnen blijven en wie weet komen ze nog wel eens terug voor een vakantie of wij gaan misschien weer eens naar Europe. We blijven in elk geval in contact.
Ineke & Sandor with Michael at the Cloverdale Rodeo in May 2009 (I took the photo


On Monday I had to take in my car to fix my break light and the latch on the back seat as I couldn't move my seats down anymore. What a day that was, everything was against me I think…haha. It took about 2 hours at the dealership and then I got stuck in traffic going over the Patullo Bridge as they were installing some lanterns there. Of course I was way too late to meet up with my friend Julie, who I was supposed to see around 11.00am. I finally got to her place around 12.45pm. We decided to go pick up some Subway and go to Barnet Marine Park to have a picnic and just talk for a while. On the way there I also wanted to stop at the dentist as he had to fill something out for my Canadian passport application…of course they were on their lunch when I got there, so I dropped the paper off on my way back. It was nice at Barnet Marine Park, not many people there…it was sunny and warm so we enjoyed our picnic and chat. Michael has been keeping himself busy on the roof in the weekends and after work as we've been having such dry and warm weather. He's kind of getting tired of it, I think. It's a good thing we are going to Mara Lake for a week soon, so he can take a break from it. The rest of the week I have been working, except for Friday. That's the day when Ineke stopped by to say her final goodbye…what a weird feeling that was. I am missing her already!

Op maandag moest ik mijn auto binnen brengen omdat ik mijn stop licht te laten vervangen en omdat de hendel niet meer werkte voor de zetels plat te leggen van de achterbank. Wat een dag dat was, alles zat een beetje tegen...hahaha. Ik heb 2 uren versleten bij de garage voordat mijn auto klaar was en daarna zat ik vast in het verkeer om over de Patullo Bridge te geraken want daar waren ze nieuwe lantaarns aan het plaatsen. Natuurlijk ging ik te laat zijn voor mijn bezoekje aan mijn vriendin Julie, want daar moest ik om 11u zijn. Ik was eindelijk bij haar aangekomen om 12u45. We hadden besloten om Subway uit te halen en dan naar Barnet Marine Park te gaan voor een picnic en een babbeltje. Op weg naar daar wou ik ook even stoppen bij de tandarts want die moest een papier voor me invullen voor mijn aanvraag van mijn Canadese paspoort...natuurlijk was het voor hen lunchpauze, dus ben op de terugweg nog maar eens gestopt om het papier daar af te geven. Het was gezellig in Barnet Marine Park, weinig mensen en het was zonnig en warm. We hebben daar lekker gepicnict en gezellig gebabbeld. Michael is nog steeds druk bezig op het dak in het weekend en na zijn werk want het weer is tot nu toe droog en warm geweest. Ik denk dat hij het een beetje moe begint te worden op het dak. Het is goed dat we binnekort voor een week naar Mara Lake gaan, zodat hij wat kan rusten. De rest van de week heb ik moeten werken, behalve vrijdag. Dat was de dag dat Ineke nog even langs gekomen was om afscheid te nemen...dat was een raar gevoel. Ik mis haar nu al!
Picnic at Barnet Marine Park

Michael on the roof
Stay tuned for my next post!