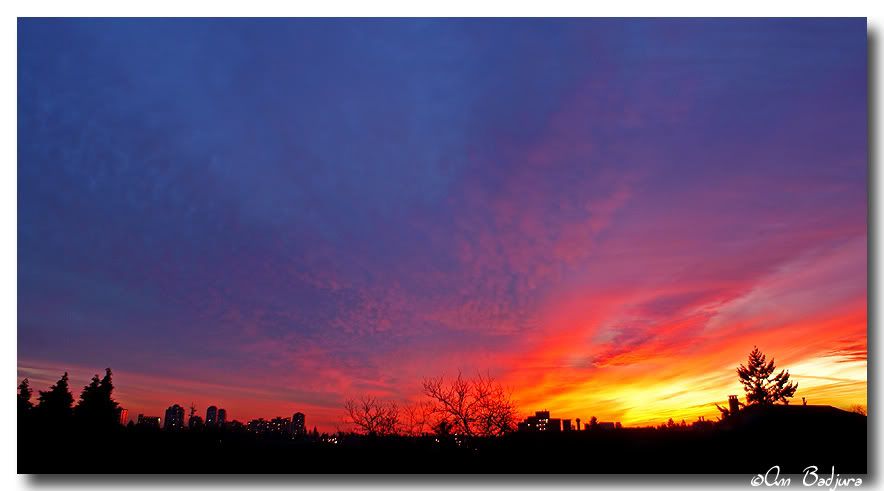 It's been a little while again and I figure it's time again to write something on my blog. As most of you have read, I did my RN exam on Wednesday February 4. I had to go all the way to Richmond which was about half an hour driving. The exam was going to start at 8.00am and registration was between 7.15am and 7.45am for all candidates (147). I got up quite early and left the house around 6.45am. The drive was good and there wasn't too much traffic. The first part of the exam started at around 7.50am and I was finished around 11.05am, we had time until 11.20am. In the afternoon we started again around 12.45pm and I was finished around 3.45pm, we had time until 4.15pm. It's hard to tell whether I did well on the test or not? The 148 questions in the morning went a little easier than the 148 questions in the afternoon. We'll know for sure in about 6 weeks as that is when the results will be sent to me. Keep your fingers crossed, not that it will help anymore!



Het is weer een tijdje geleden en ik dacht dat het weer eens tijd was om wat in mijn blog te schrijven. Zoals de meesten van jullie wel gelezen hebben, heb ik mijn RN examen op woensdag 4 februari gedaan. Ik moest naar Richmond gaan wat ongeveer een half uur rijden is van ons thuis. Het examen zou om 8u starten en de registratie was tussen 7u15 en 7u45 voor alle kandidaten (147). Ik was vrij vroeg opgestaan en om 6u45 thuis vertrokken. De trip was goed en er was niet al teveel verkeer op de weg. Het eerste gedeelte van het examen begon om 7u50 en ik was rond 11u05 klaar, we hadden tijd tot 11u20. In de namiddag begonnen we om 12u45 en ik was klaar rond 15u45, we hadden tijd tot 16u15. Het is moeilijk te zeggen of ik het goed gedaan heb of niet. De 148 vragen in de voormiddag waren wat gemakkelijker dan de 148 vragen in de namiddag. We zullen het binnen 6 weken met zekerheid weten want dan worden de resultaten verstuurd. Duim maar goed voor me, niet dat dat nog iets gaat helpen nu!



On Thursday I had a day off and I didn't have to think of studying anymore…how nice! Ineke and I were finally going to celebrate her birthday which was in January with some lunch. I called her that morning and we decided that we would order some Chinese. I was going to pick it up as I drive by this place on my way to her. We ordered Chicken Chow Mein, Beef Chop Suey and Sweet & Sour Pork which was so yummy. I also ordered a combination menu (Lemon Chicken, Chicken Chow Mein and Fried Rice) for Michael so he could have something as well when he came home from work that evening. It was nice to see Ineke again, it had been quite some time. It was nice to catch up on all kinds of things. It was also nice to see the doggies again. In May they might be going to LA for 3 weeks and I wouldn't mind looking after 1 of their doggies "Bella". One of these days we will have Bella at our place for one day en after that maybe for a weekend to see how we like it. If that works out well, she can stay with us when Ineke and Sandor go to LA. We'll see how it goes. Otherwise there is no news and we don't have any big plans this week. I have a few more days off, so we might go to the USA for some shopping one of these days.

Donderdag had ik nog een dagje vrij en moest ik helemaal niet meer denken aan studeren...wat een geluk! Ik had met Ineke afgesproken want we wilden haar verjaardag die in januari was nog vieren met een lunch. Ik belde haar die morgen op en we besloten dat we Chinees gingen bestellen. Ik ging het ophalen, want ik kom daar toch langs als ik naar haar toe ga. We hadden Chicken Chow Mein, Beef Chop Suey en Sweet & Sour Pork besteld, wat zo lekker was. Voor Michael had ik ook alvast een combinatie menu besteld (Lemon Chicken met Chicken Chow Mein en Fried Rice) zodat hij ook wat had als hij ' s avonds van zijn werk thuis kwam. Het was goed om Ineke weer te zien, het was weer een hele tijd geleden. Het was aangenaam om weer eens bij te praten over van alles en nog wat. Het was ook leuk om de hondjes weer eens te zien. In mei gaan ze waarschijnlijk 3 weken naar LA en ik zou het wel tof vinden om op 1 van haar hondjes "Bella" te passen. Dus 1 van deze dagen zullen we Bella eens thuis krijgen voor een dagje en daarna misschien voor een weekend om te zien hoe dat zal verlopen. Als dat prima meevalt, dan mag ze hier komen logeren als Ineke en Sandor naar LA gaan. Dus we zullen wel zien hoe dat verloopt. Verder is er niets nieuws en hebben ook geen grote plannen meer deze week. Ik heb nog een paar dagen vrij, dus we gaan misschien een dagje shoppen in de USA.

As I am writing this blog I hear the mail dropping into the mail slot. It sounds like something heavy. Woohooo...my filters for my camera arrived. We ordered 2 filters for my camera online a while back, a circular polarizer and a neutral density filter. The circular polarizer helps to enhance blue skies and makes the colours of the photo more intense, it also helps to diminish reflections on water, windows or elsewhere. The neutral density will helps with photos of waterfalls to created that spiderweb effect on the water. The neutral density filter makes everything a bit darker so you can use a slower shutterspeed in broad daylight. On the side you'll see an example of such fall pictures.

Terwijl ik hier op mijn blog aan het schrijven ben hoor ik de post binnen vallen door de deur. Het klinkt alsof er wat zwaars bij is. Joehoeoeoe...mijn filters voor mijn camera zijn aangekomen. We hadden een tijdje terug 2 filters online besteld, een circular polarizer en een neutral density filter. De circular polarizer maakt de blauwe lucht nog wat dieper blauw en brengt de kleuren meer uit van de foto's, het helpt ook met het verminderen van weerspiegeling op water, ramen en andere plekker. De neutral density helpt met foto's van watervallen om dat spinneweb effect te krijgen op het water. De neutral density filter maakt alles wat donkerder zodat je een tragere sluitertijd kan gebruiken in daglicht. Hiernaast zie je een voorbeeld van zulke waterval foto's.
A few photos taken at sunset from our living room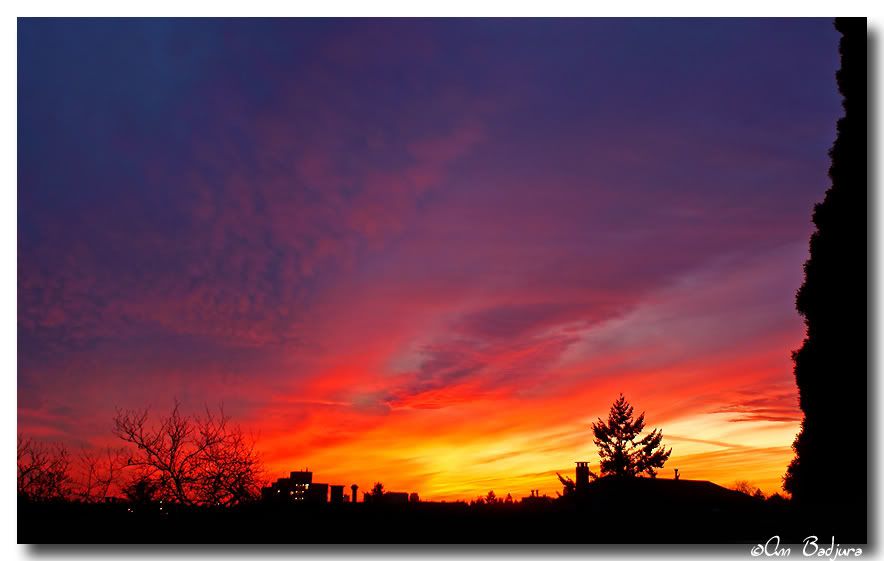 Stay tuned for my next post!