~Please click on the photos to see a larger version of it!
~AUB klik op de foto's om een grotere versie ervan te zien!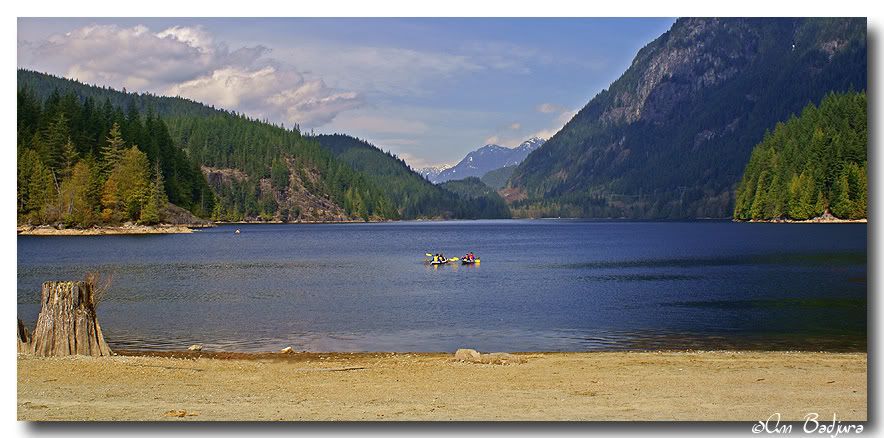 Time for another update, as it's been awhile again. Nothing too much happened over here. Easter has come and gone again, sadly enough I had the work that weekend. Michael was off on Good Friday, the weekend and Easter Monday. So, he had a nice long weekend. We had our Easter dinner on Good Friday at Michael's parents place. It was very yummy as usual. We had a lovely evening together and talked the night away. The rest of the Easter weekend we didn't do much out of the ordinary. Spring has sprung in our garden as the tulips are in full bloom and some of our rhododendrons are in full bloom. It looks so nice.

Het is tijd voor een update, het is weer een tijdje geleden. Er is hier niet veel gebeurd. Pasen is alweer voorbij, jammer genoeg moest ik dat weekend werken. Michael had Goede Vrijdag vrij, het weekend en Paasmaandag. Dus hij had een lekker lang weekend. We hadden ons Paas diner op Goede Vrijdag bij Michael zijn ouders. Het was heel lekker zoals gewoonlijk. We hebben een fijne avond gehad en lekker gezellig gepraat. De rest van het Paas weekend heb we niet veel bijzonders gedaan. De lente is echt begonnen in onze thuis want de tulpen staan in volle bloei en ook sommige van onze rhododendrons. Het ziet er zo mooi uit.

Today I had a day off and my friend Angela had the day off as well. She hadn't been to Buntzen Lake yet, so I suggested that we could go this afternoon. It was a sunny afternoon, so ideal for a walk. We walk the Energy Trail for a little while and then we went towards the Buntzen Lake Trail. As we were strolling along the beach we noticed some big birds flying around, as they came closer we noticed it were bald eagles. There were about 3 of them in total. It's so nice to see this big birds soaring above the trees. Because they were mainly flying around and they were a bit far off it was hard to get a real good photo of them, but anyway it was great to see them. After that we went to Sasamat Lake for a quick walk and a look around. That is also a nice lake…there were some bald eagles flying around as well. We had a lovely afternoon and it was really warm, I believe it was around 23 C. Wonderful!

Vandaag had ik vrij en mijn vriendin Angela had ook een dagje vrij. Zij was nog niet naar Buntzen Lake geweest, dus ik had voorgesteld om daar deze namiddag eens naartoe te gaan. Het was een zonnige namiddag, dus ideaal voor een wandeling. We deden eens stuk van het Energy Trail en daarna hebben we een stukje Buntzen Lake Trail gedaan. Terwijl we over het strand wandelden zagen we een paar grote vogels in de lucht en als ze dichterbij kwamen zagen wat dat het arenden waren. Er waren 3 arenden (Amerikaanse Zeearend) in totaal. Het was moeilijk om een degelijke foto te nemen van de arenden omdat ze zo in het rond vlogen en wat veraf waren, maar het was toch erg tof om hen te zien. Daarna zijn we even naar Sasamat Lake gegaan voor een kleine wandeling. Dat is ook wel een mooi meer...daar vlogen ook weer een paar arenden rond. We hebben een fijne namiddag gehad en het was echt warm...ik denk dat het zo'n 23 graden was. Heerlijk!

We are following the NHL (National Hockey League) Stanley Cup Playoffs. This is a competition between all the teams that scored enough points to get into the playoffs after the regular season, whoever wins the playoffs will be the champion of the NHL and will receive the Stanley Cup. In the first round there are 16 teams of which each time 2 teams play each other. Whoever wins 4 games (they can play 7 games maximum) will continue to the next round. Our Vancouver Canucks have just won their first round against the St. Louis Blues. The Canucks won 4 games in a row which is the first time for a team to win 4 games in a row to eliminate the other team in the Stanley Cup Playoffs. So we are all excited about that and hope they will do well in the next round as well. All of Vancouver is pretty excited as you can see many cars with Canuck flags and houses have flags of the Canucks hanging in their window. Hockey is very big here! We have to wait until all the other teams are finished playing their games until we know who the Canucks will play next. I will keep you posted!

Wij volgen de NHL (National Hockey League) Stanley Cup Playoffs (ijshockey). Dit is een wedstrijd tussen alle teams die voldoende punten gehaald hebben om in de playoffs te kunnen spelen na het gewone seizoen, diegene die de Playoffs wint is dan kampioen van de NHL en krijgt de Stanley Cup. In de eerste ronde zijn er 16 teams waarvan telkens 2 teams tegen mekaar spelen. Diegene die het eerst 4 wedstrijden wint (er worden maximum 7 wedstrijden gespeeld) gaat verder naar de volgende ronde. Onze Vancouver Canucks hebben net de eerste ronde gewonnen tegen de St. Louis Blues. De Canucks hebben 4 wedstrijden achter mekaar gewonnen en dit is de eerste keer in de geschiedenis van de Stanley Cup playoffs dat een team 4 wedstrijden achter mekaar wint om het andere team uit te schakelen. Dus wij zijn hier wel allemaal door het dolle heen en je kan vele auto's zien met Canuck vlaggen en ook aan de huizen hangen vlaggen van de Canucks. Hockey is een zeer populaire sport hier! We zullen moeten wachten tot de andere teams hun eerste ronde voorbij is voordat we weten tegen we de Canucks gaan spelen in de tweede ronde. Ik hou jullie op de hoogte.
The winning goal in Game 4...woohoo!!