Nothing much going on right now. I have been sick for a few days (end of last week and into the weekend). On Sunday I was feeling quite a bit better and we decided to go for a walk to the mall in our area. This is only about 2km (1.3mi) one way and it was a sunny day so we could enjoy the area a bit. I took my camera along to take a few photos of the area which you will be able to see below here.

Niet veel gaande hier op dit moment. Ik ben een beetje ziek geweest voor een paar dagen (einde van vorige week en in het weekend). Op zondag voelde ik me toch wat beter en zijn we voor een wandeling geweest naar de shopping in onze buurt. Dit is maar een 2km enkele weg en het was een zonnige dag dus we konden er toch wat van genieten. Ik had mijn camera meegenomen om een paar foto's te nemen van de omgeven die je hier beneden kan zien.
Palm trees in the Vancouver area...yes, it's a real one!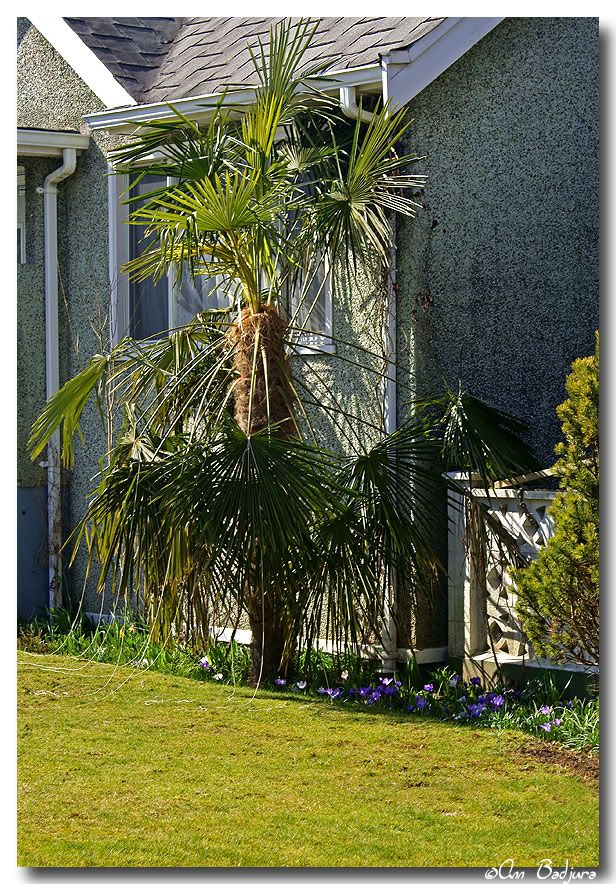 A view down one of the streets during our walk



View down one of the streets with a view of The Lions (mountains) and Grouse Mountain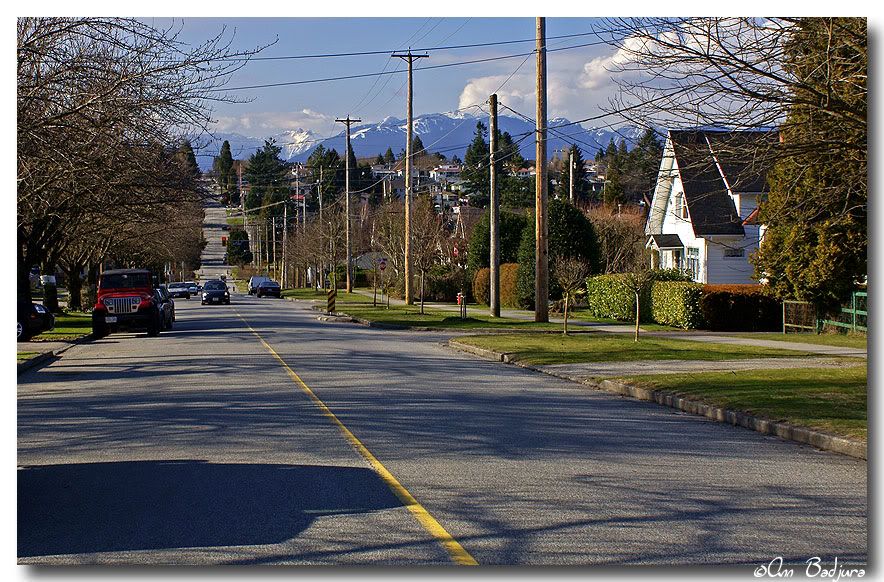 Another view down one of the streets and the mountains in the distance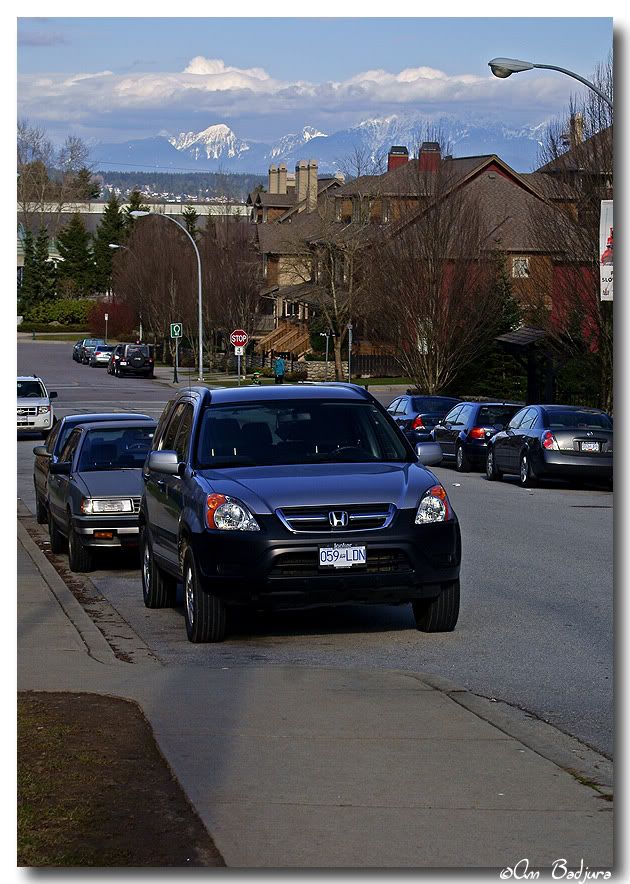 On Monday we decided to do a little shopping in the USA. We took Michael's parents along as they enjoy this as well. We did our usual which is a visit to Walmart and Costco in Bellingham. From our place is about a half an hour driving to the USA border with Washington State. Once we crossed the border it was another 20 minutes to get to Bellingham. We bought some groceries, clothes and other little things. It sure pays off to go there now and then as many things are quite a bit cheaper than in Canada. We filled up my car on the way back as well and it was only about $0.70 CAD (converted) per liter. We pay about $1.00 CAD at this moment. In the USA they sell it per gallon which is equivalent to 3.78 liters. If I convert it to Euro's it's about 0.45 eurocent per liter in the USA and in Canada it costs about 0.62 eurocent per liter. I took my camera along too and took a couple of photos on the way.



Op maandag zijn we gaan shopppen in Amerika. We namen Michael zijn ouders ook mee want zij vinden dit ook wel eens plezant. We deden onze gewoonlijke plekjes aan en dat zijn Walmart en Costco in Bellingham. Van ons thuis is het ongeveer een half uur rijden tot aan de Amerikaanse grens met Washington State. Eens als we de grens over waren was het nog een 20 minuten rijden tot in Bellingham. We kochten wat etenswaren, kleding en nog een paar andere dingen. Het is zeker de moeite om nu en dan want vele dingen zijn een stuk goedkoper dan in Canada. We hadden ook diesel getankt voor mijn wagen op de terugweg en we moesten maar een $0.70 CAD (Canadese dollar) per liter betalen terwijl wij in Canada ongeveer $1.00 CAD per liter betalen op dit moment. . In Amerika verkopen ze dit per "gallon" wat gelijk is aan 3.78 liter. Als ik dat omreken naar Euro's dan kost het een 0.45 eurocent per liter in Amerika en in Canada kost het een 0.62 eurocent per liter. Ik had mijn camera ook meegenomen om een paar foto's te nemen onderweg.

Getting close to the Peace Arch border crossing, you can see the waiting times displayed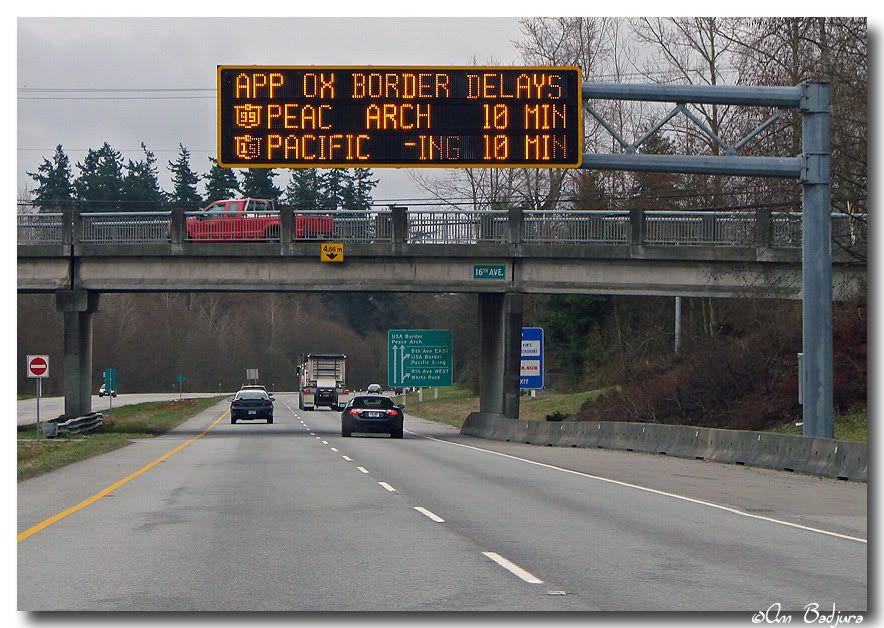 Stay tuned for my next post!